CompliancePal is a better way to build medical software
Streamline the quality management (ISO 13485) and the software development lifecycle regulatory activities (ISO 62304).
Compliance enablement tool like no other
Engineered for augmenting existing DevOps practices. Brings together the software, the regulatory professionals and other stakeholders without disrupting their flow, by seamlessly integrating with GitHub.
Innovation at software speed
Avoid rigid regulatory processes and focus on delivering innovation. Compliance readiness with common tools and complementary skills using RegOps from the start.
before
DevOps + bespoke processes
---
after
RegOps
Evolving software products
Document the evolution of the software architecture, its structure and the interactions between the software components in an easy and meanigful way.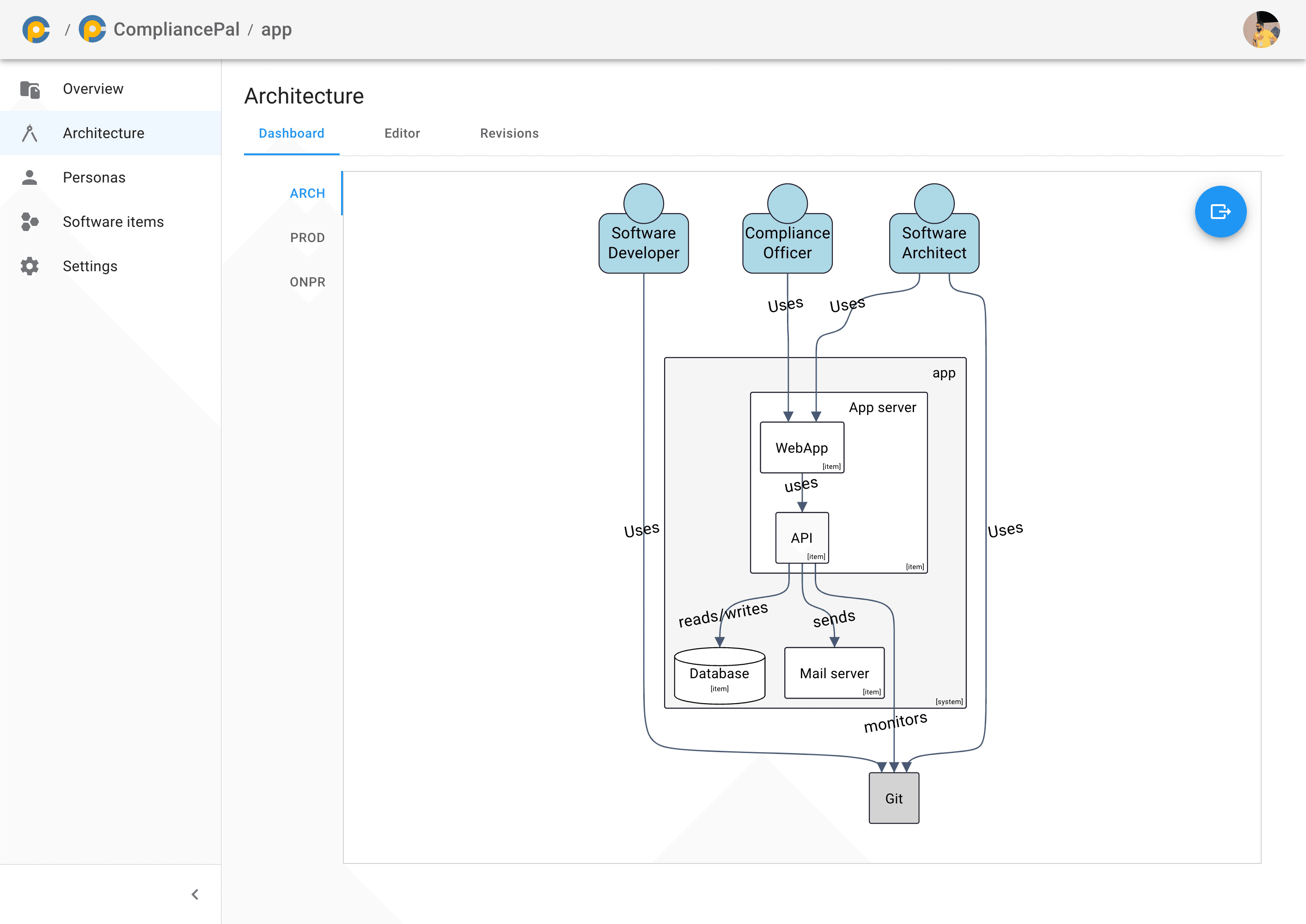 Multi-team projects. Collaborate across teams and specialties.
Project templates. Start with curated templates and capture key architectural and change decisions.
Specialised views. Regulatory and engineering diagrams with automatic layout.
Automatic tracking. All changes are versioned and labeled.
Simplify regulatory compliance activities
Full visibility
View your software system, the decomposed components, and their behaviour in one place
Effective decision making
Understand the context around each software asset to assist with your compliance activities
Intuitive interface
All the power of CompliancePal behind a clean and easy to use user interface
The RegOps tool built for the future.
Available now.